The Slingerland Crash
These files were provided by Dave Kerr, the nephew of Joe Halchak.
Obed Slingerland's TBM-3 Avenger burns after one of the plane's100-pound bombs detonated upon landing.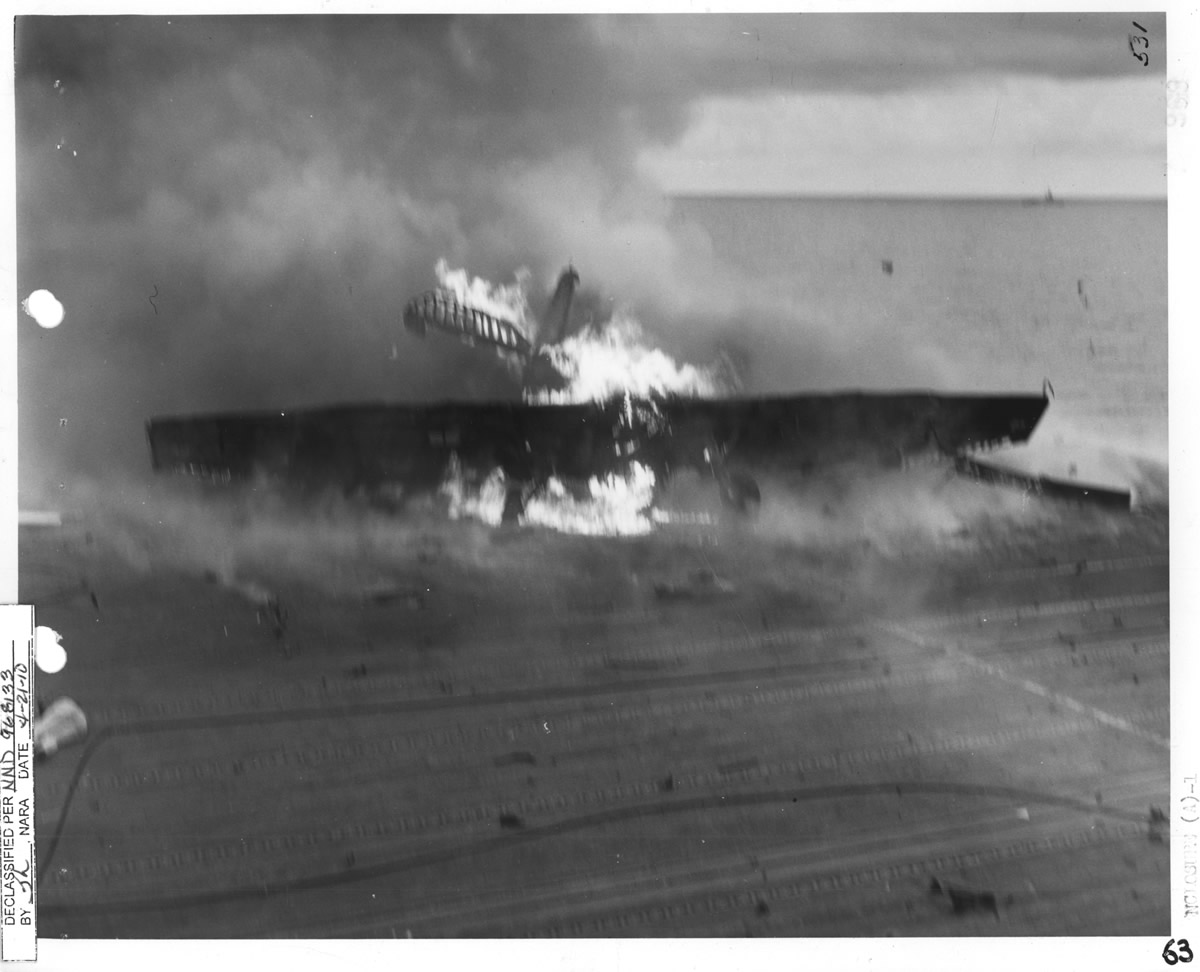 Firemen pump water onto the flames as Slingerland's plane burns.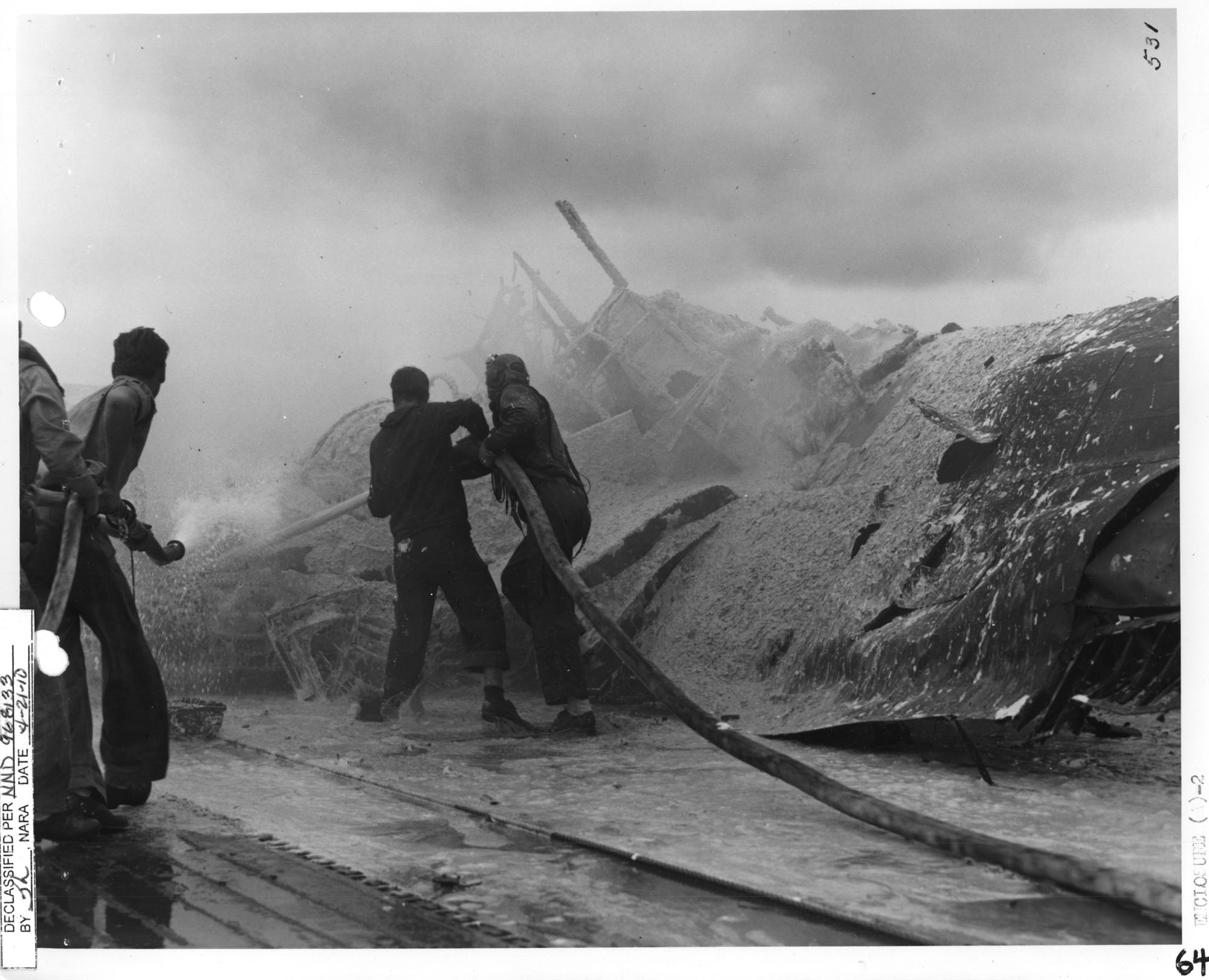 Firemen continue to fight the fire.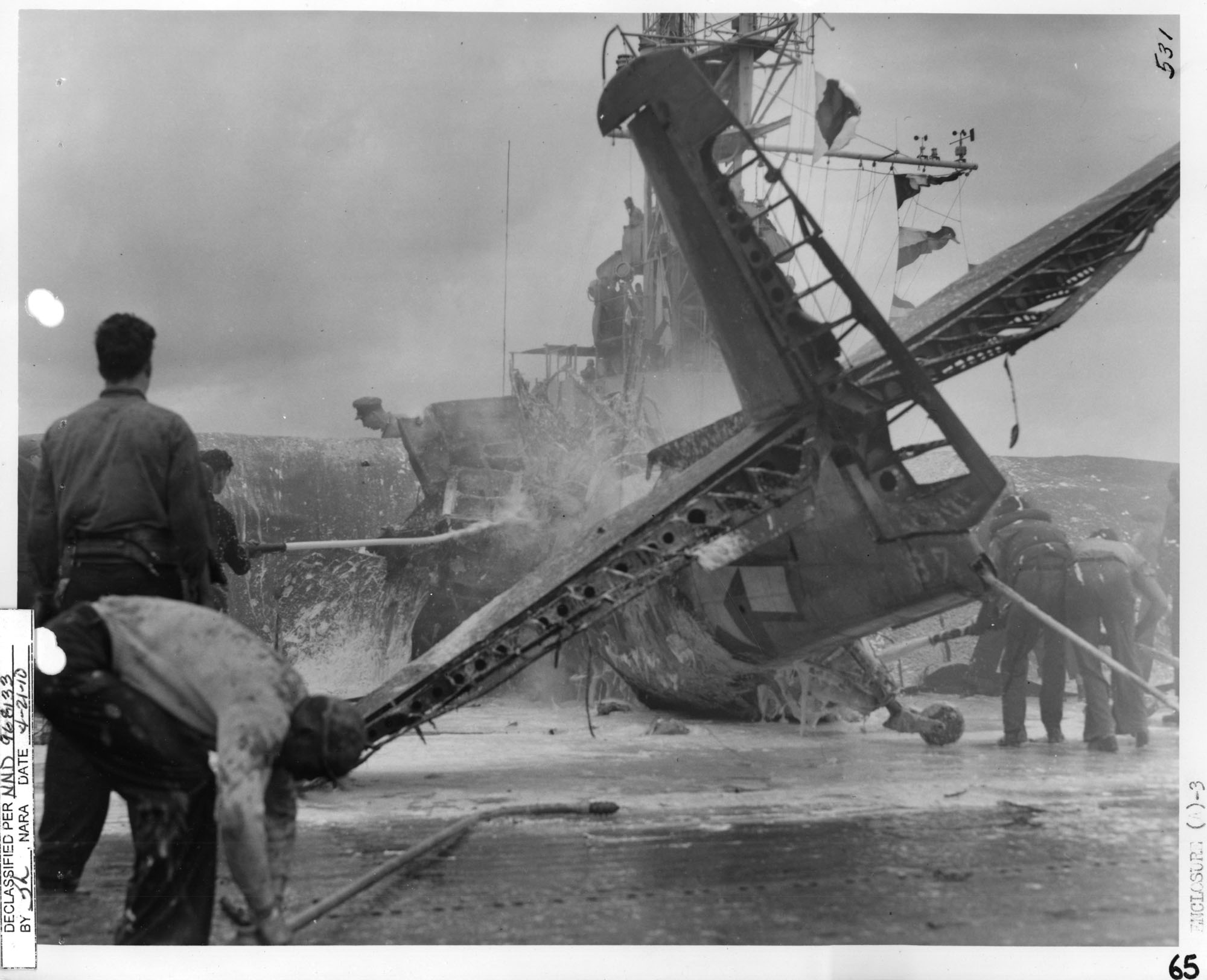 The Avenger's engine and prop separated from the plane as it crashed.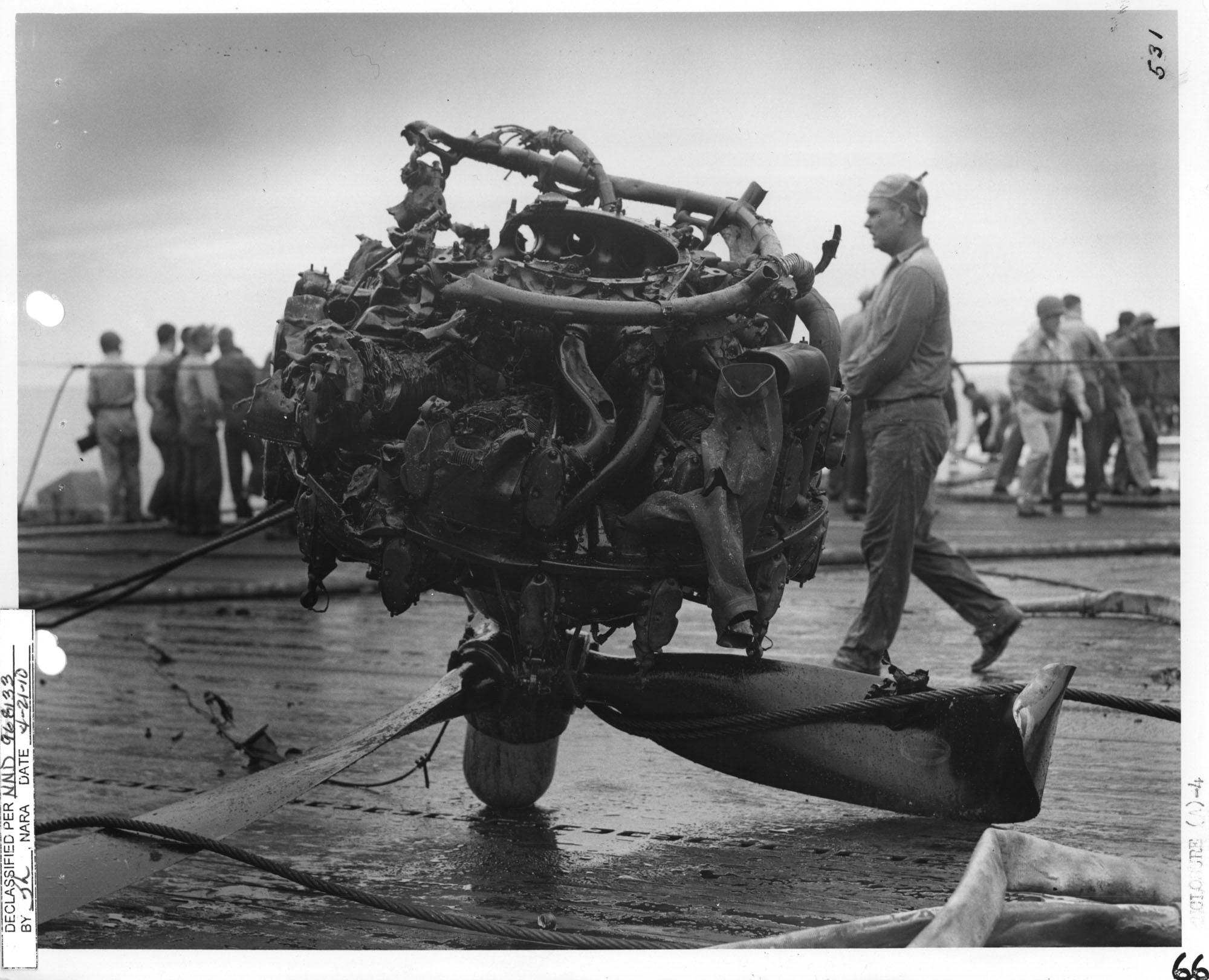 Suwannee personnel examine one of the holes created in the flight deck by the crash.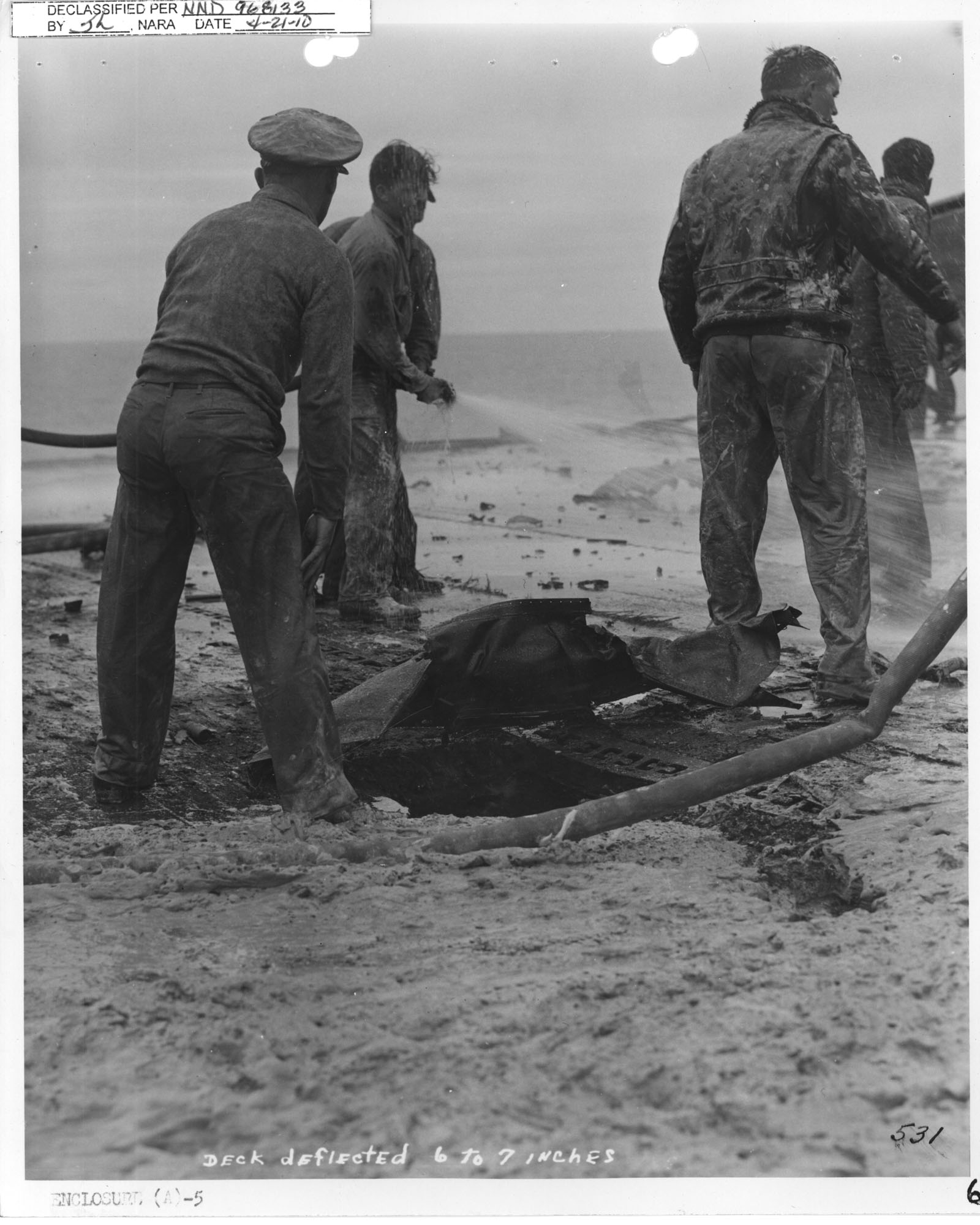 The crew works to raise the sub-structure of the flight deck, which was lowered as much as six inches by the crash.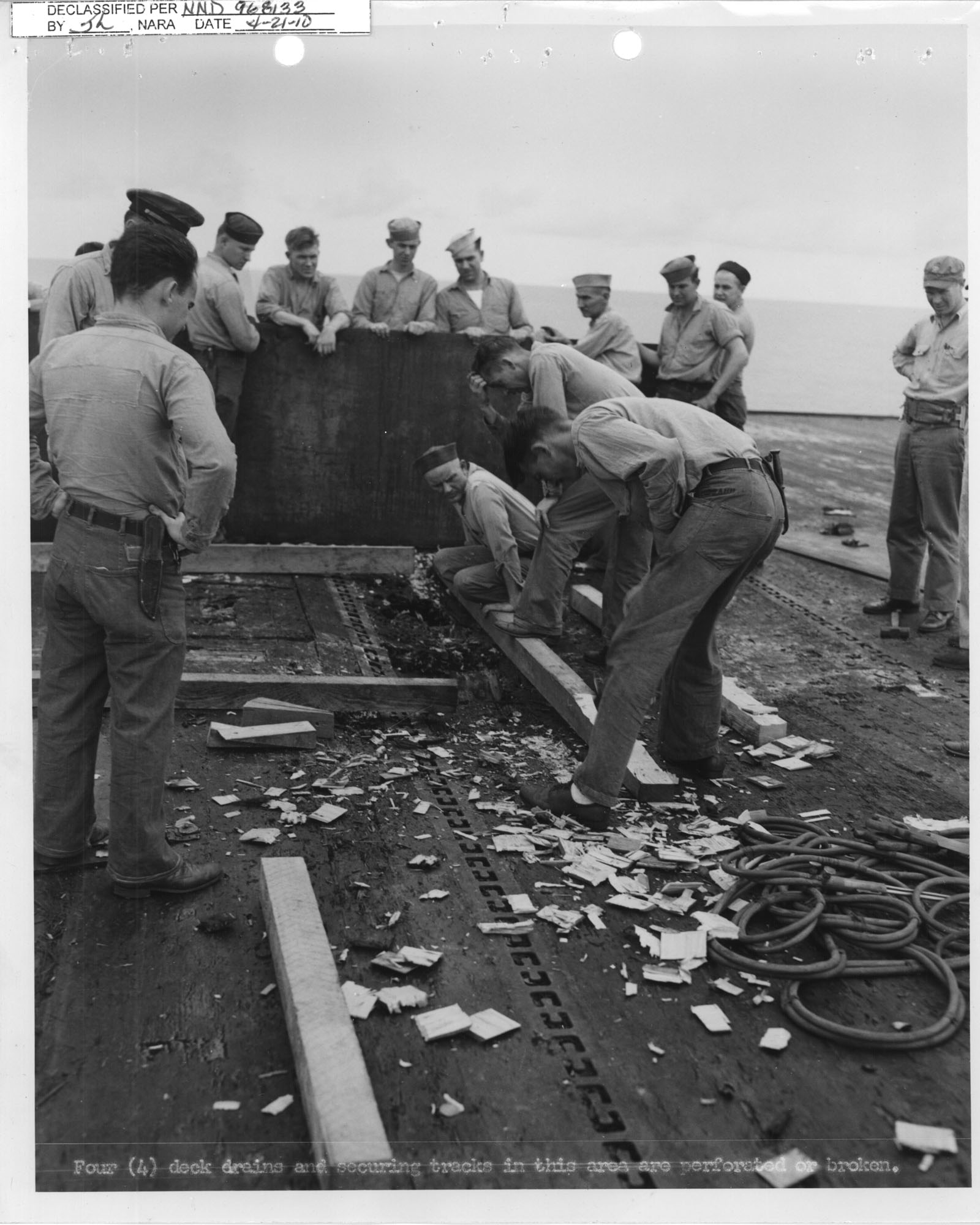 Click on the description to view and/or download the PDF file indicated.
Keep in mind that some of these files are very large and may take a while to process.
Plea
Slingerland Crash Damage Report