W. Dale Brown Photographs
These photos were provided by Luann Miller, the daughter of W. Dale Brown, MMR 3C Division A (White Plains, Missouri).
Dale Brown
Dale Brown in refrigeration control room.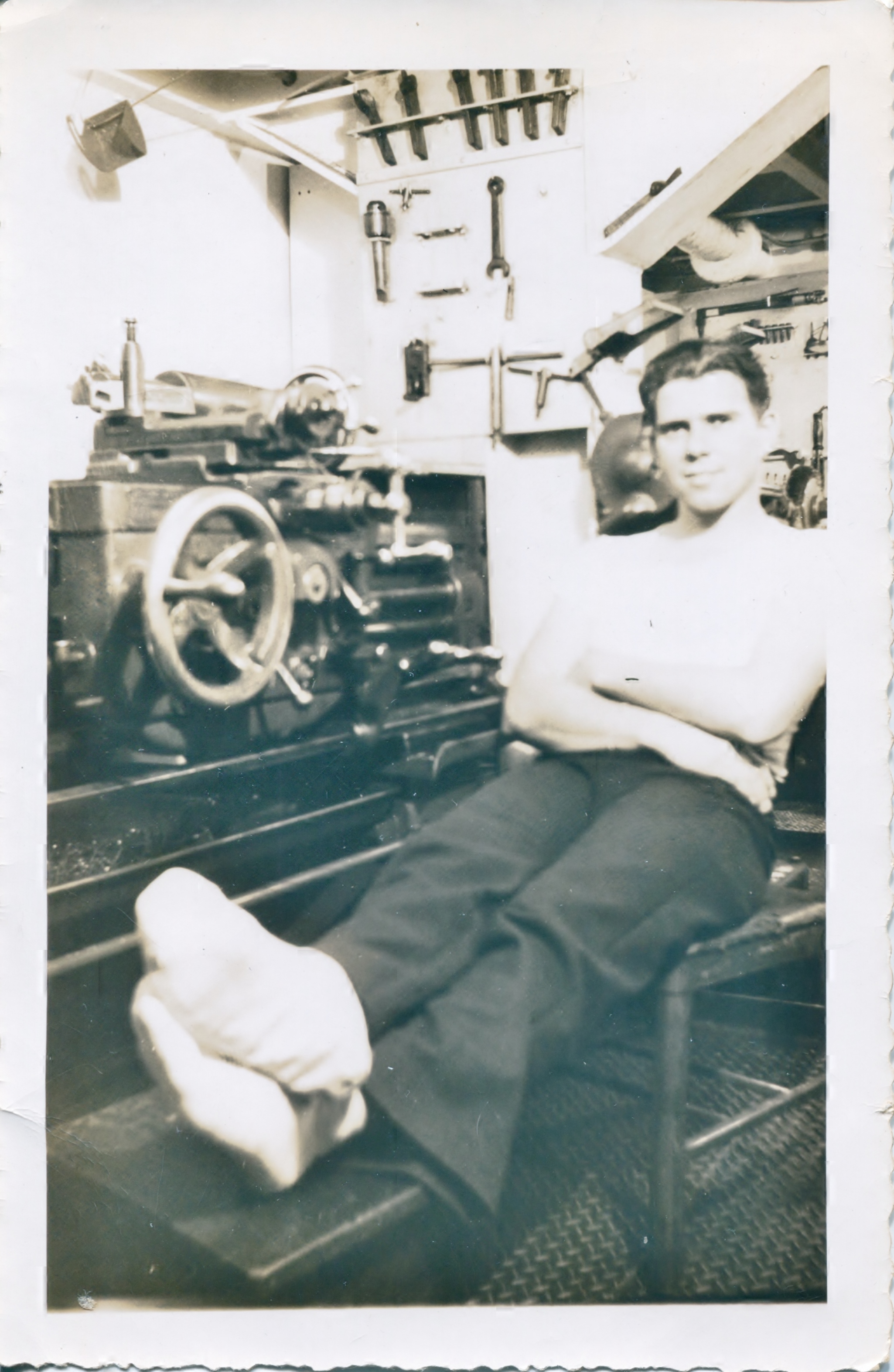 Dale Brown and Tony Teano.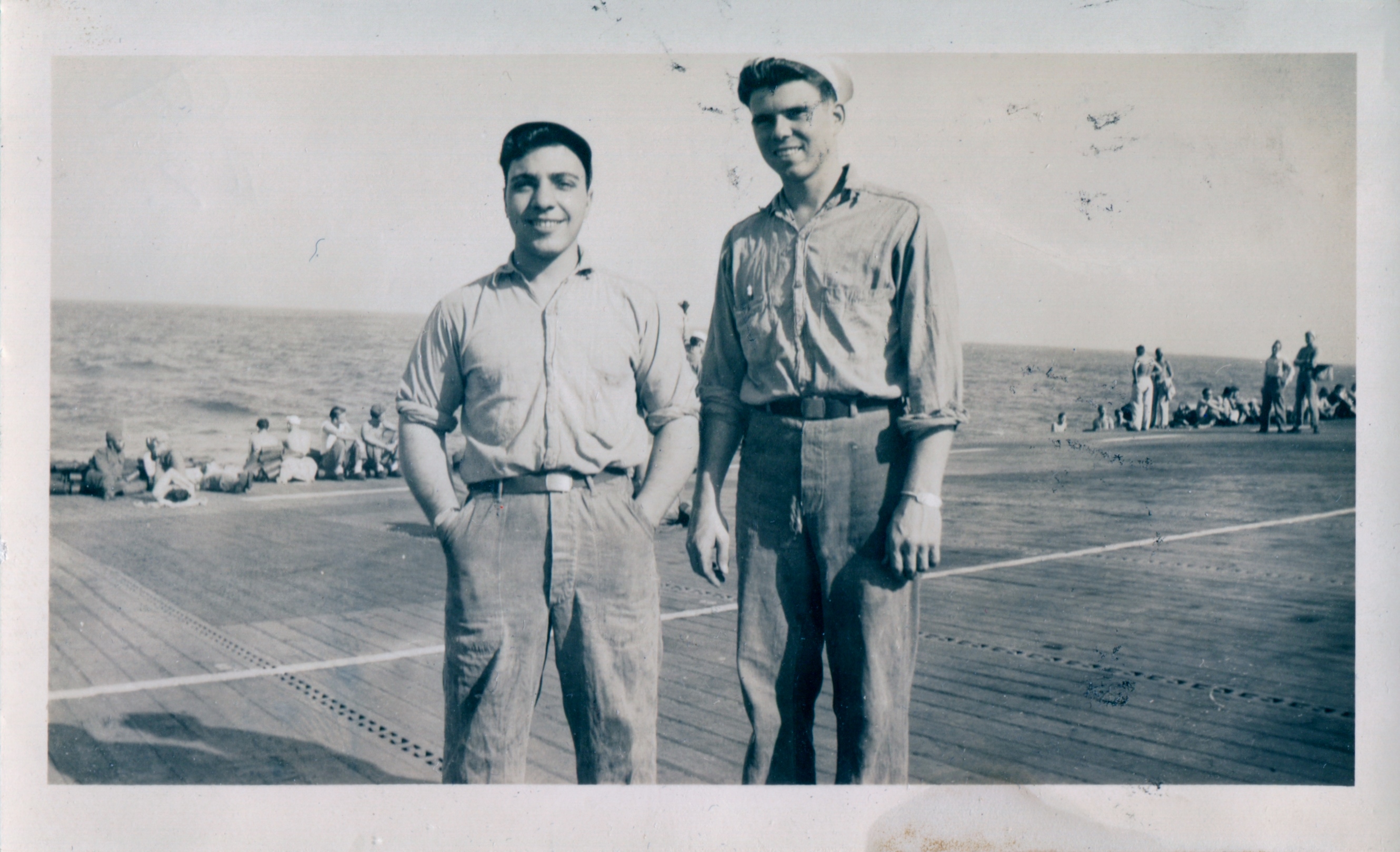 Group photo on quarter deck. They had been cleaning fuel tanks – (back row) Vincent, Dusty Brandt (KS), ? Young, ? Helvey (front row) ? Johnston (UT), Dale Brown, Tony Teano (New York) All from A division except Teano.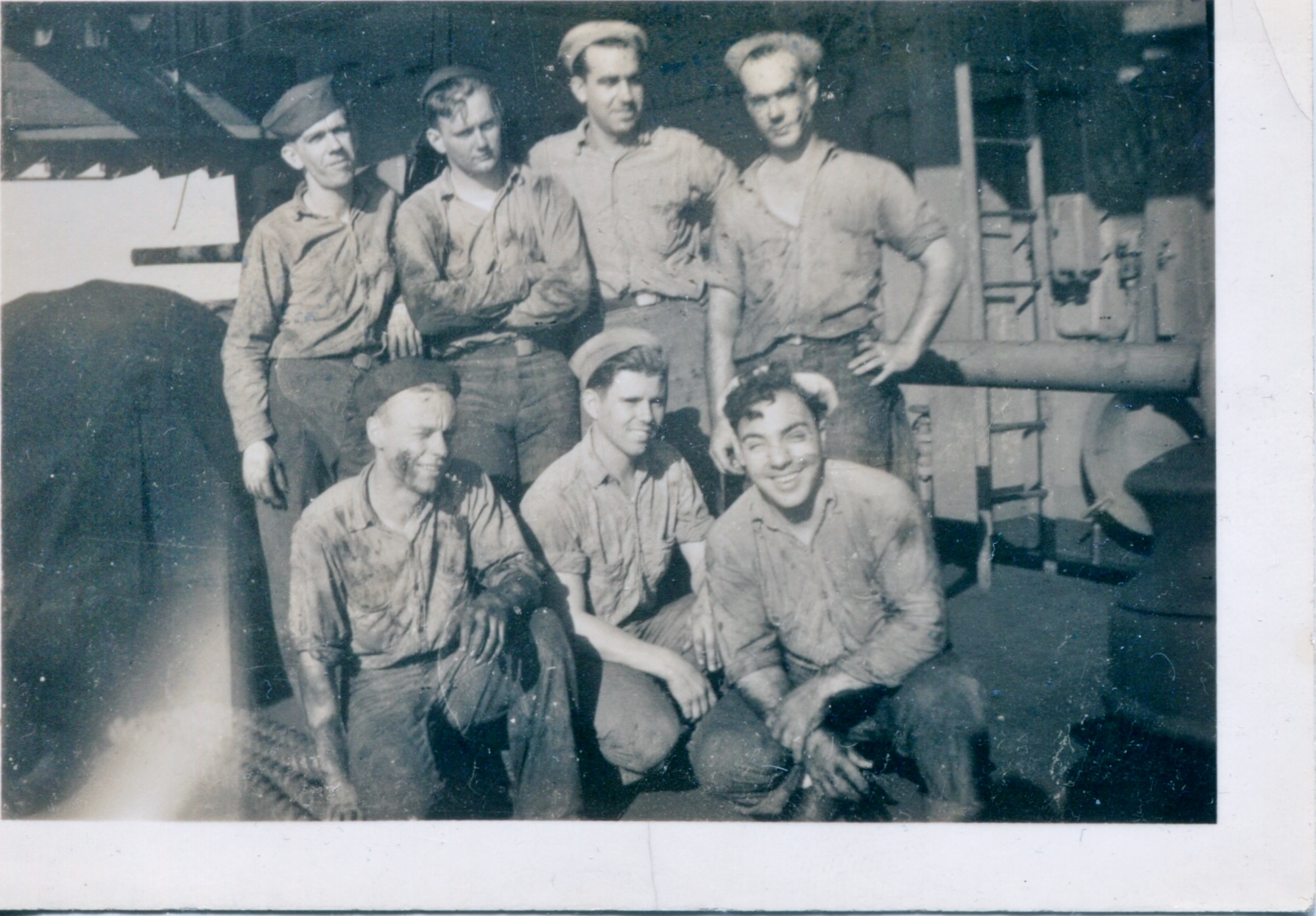 Group: Bake Shop crew w/cake made for New Years Day 1945 – crossed International Date line so had two New Years. Delton Dunaway and others (unable to identify) At lower left (first man in the front row) is John Imhof.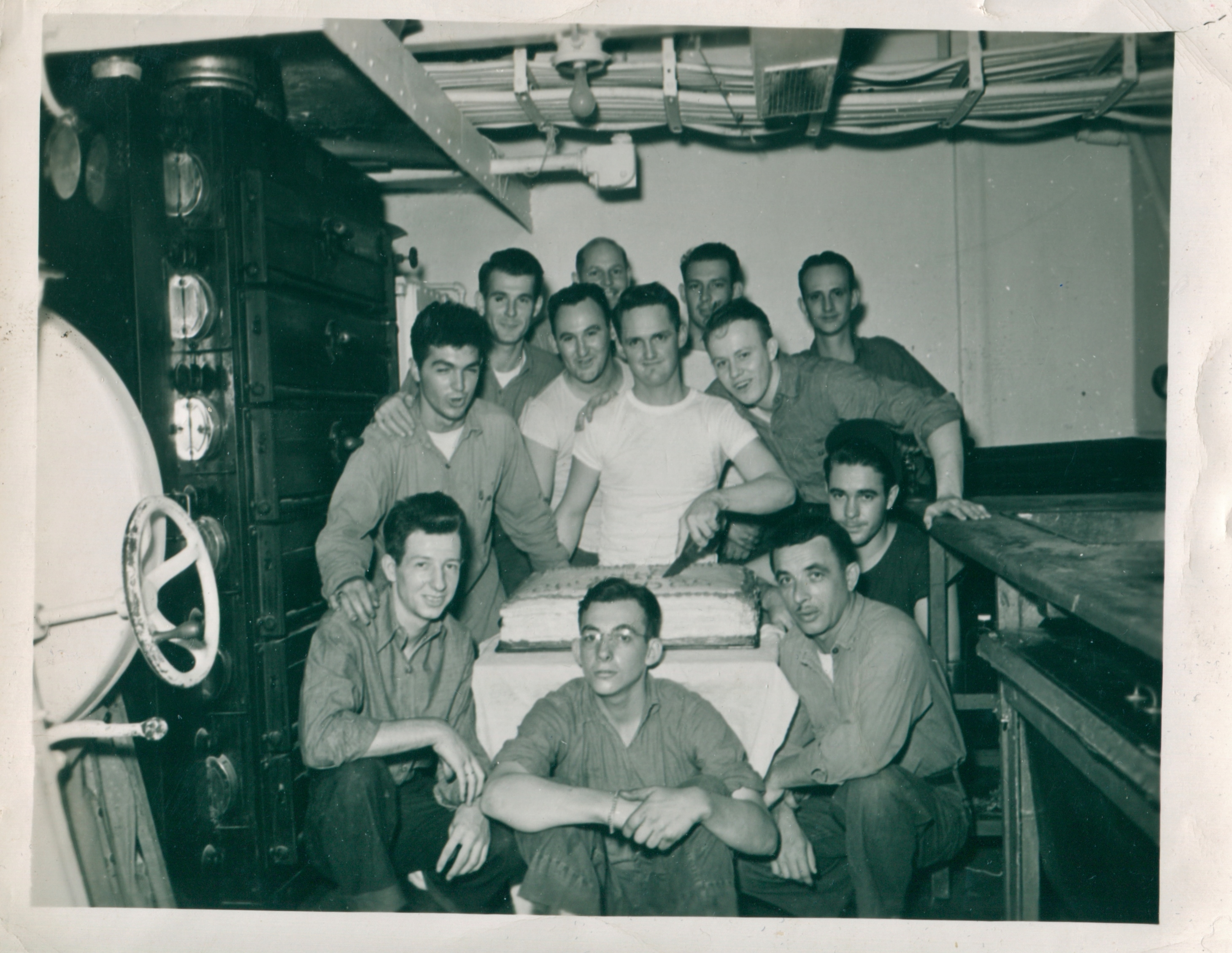 Nagasaki Sept 1945– USS Suwanee anchored soon after the bomb.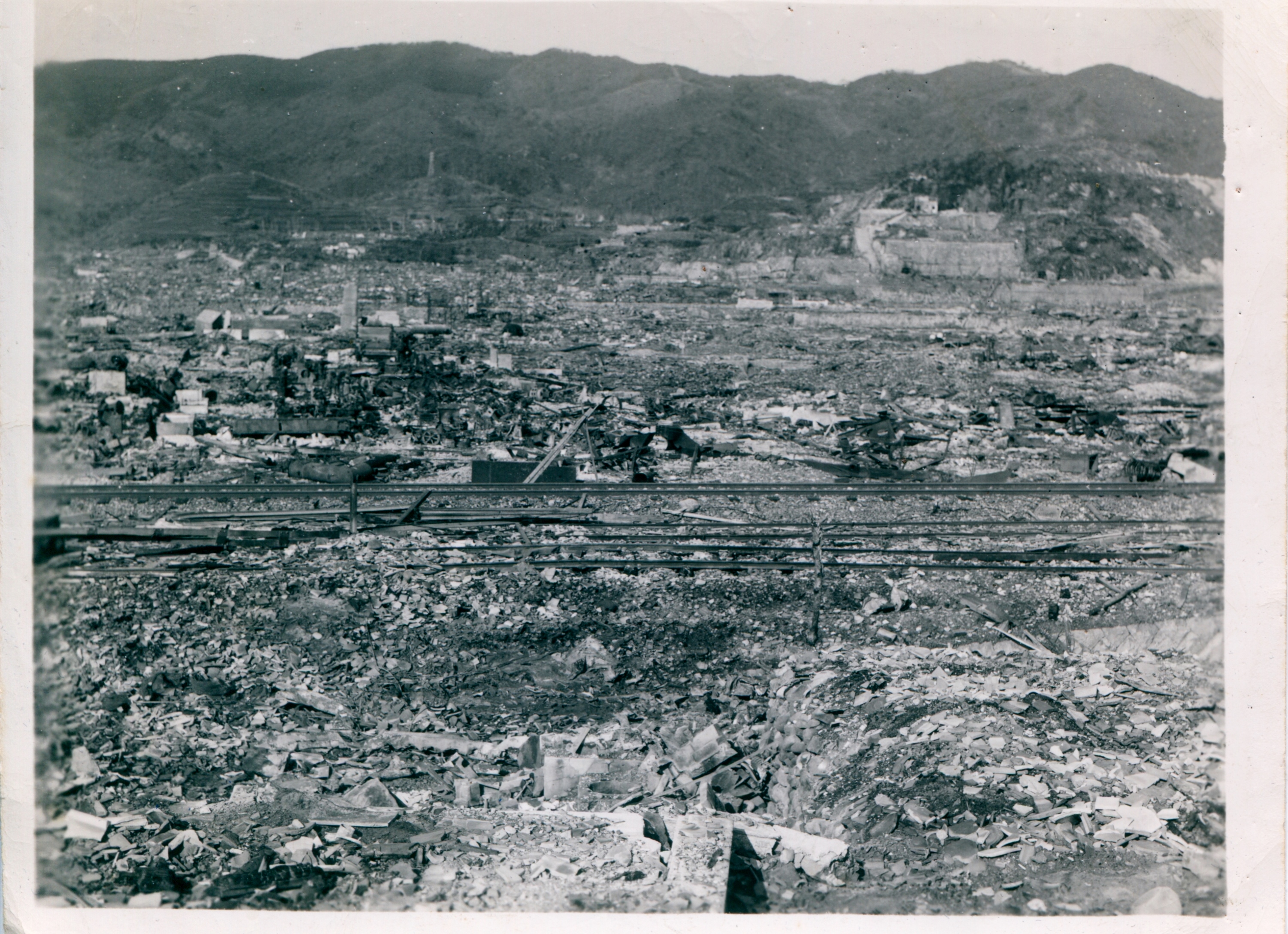 Nagasaki Sept 1945 – burned out building where suicide subs were built.
Photo of suicide submarine.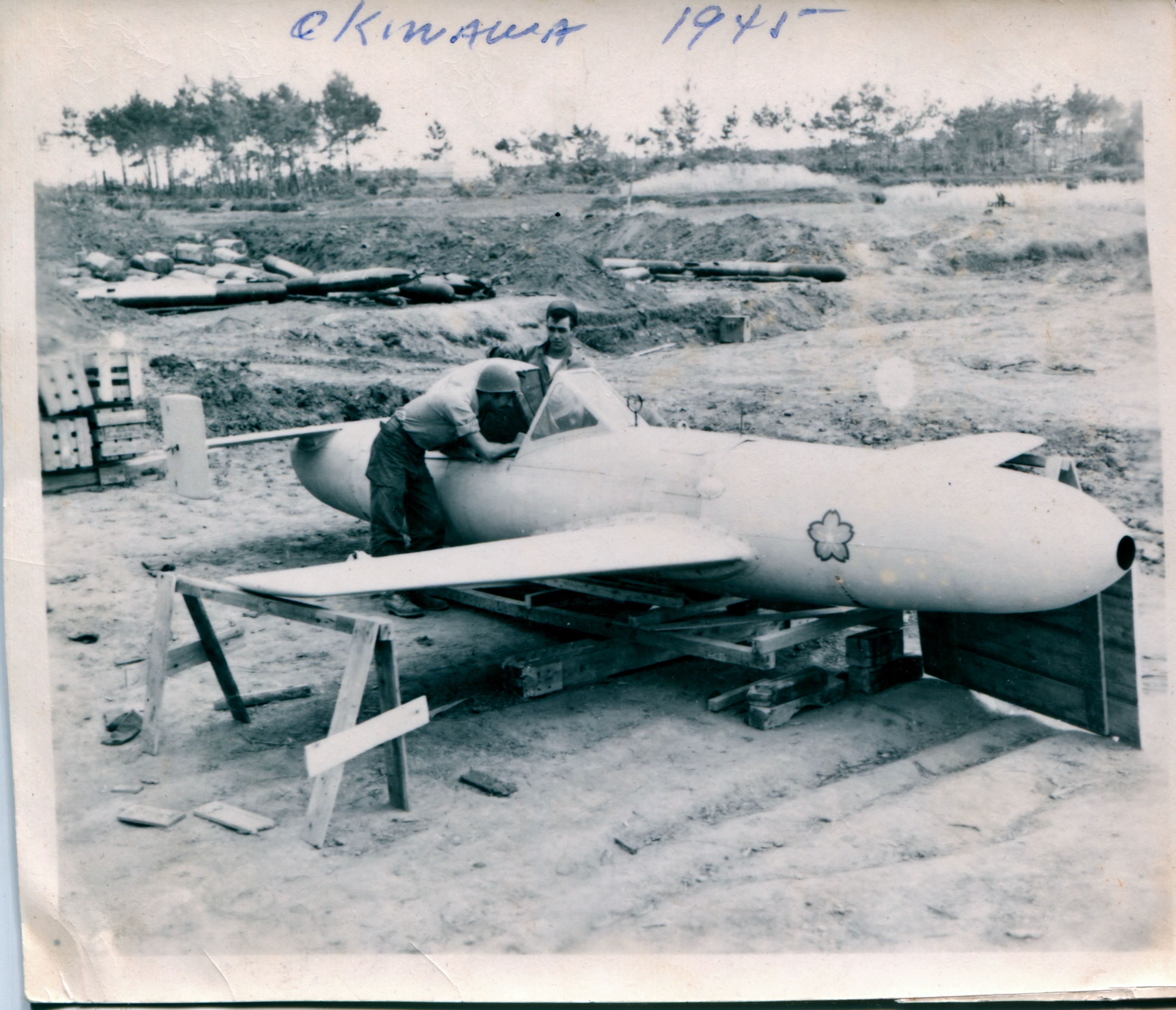 Japanese Airfield 10/12/45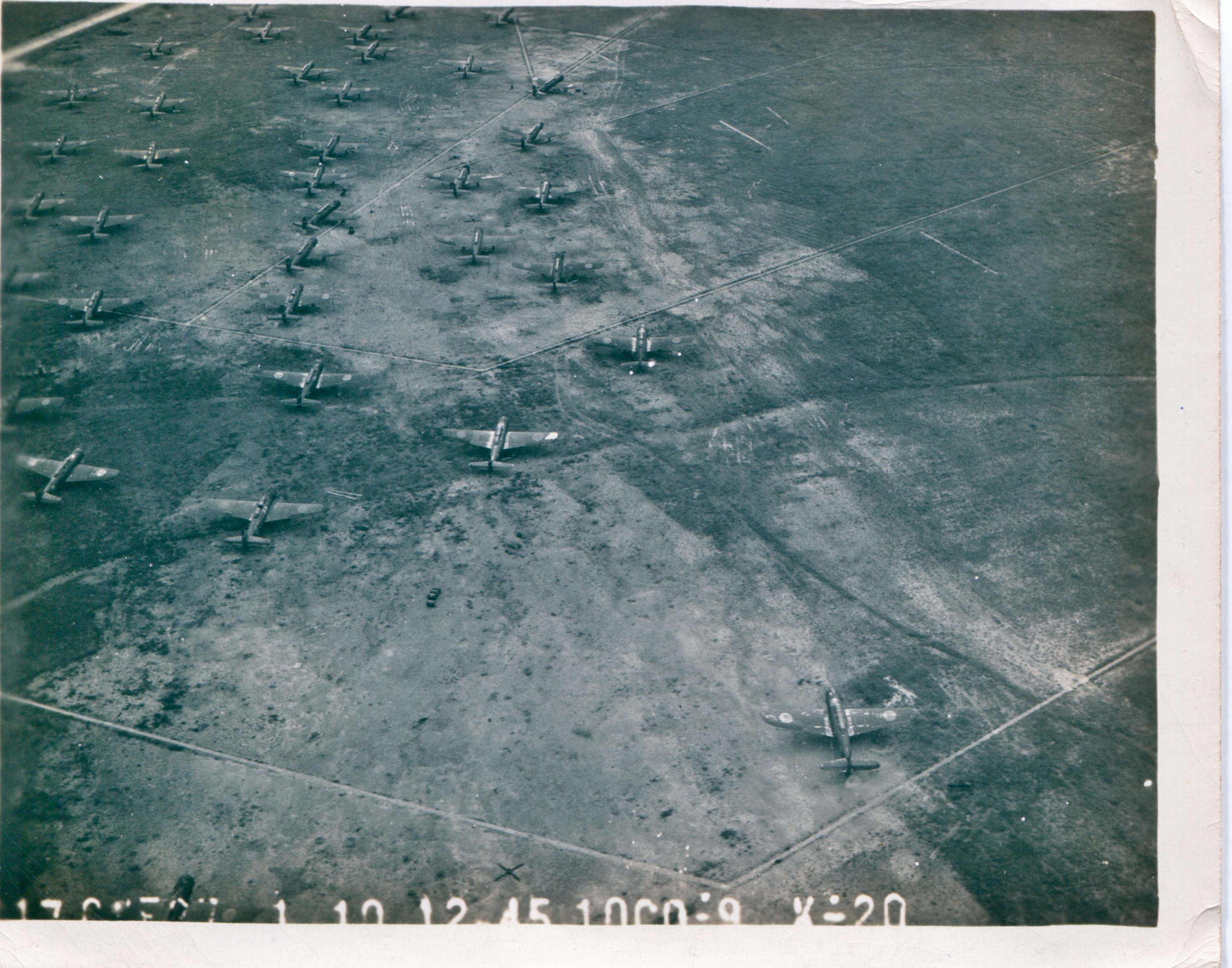 Tokyo business district - 10/12/45.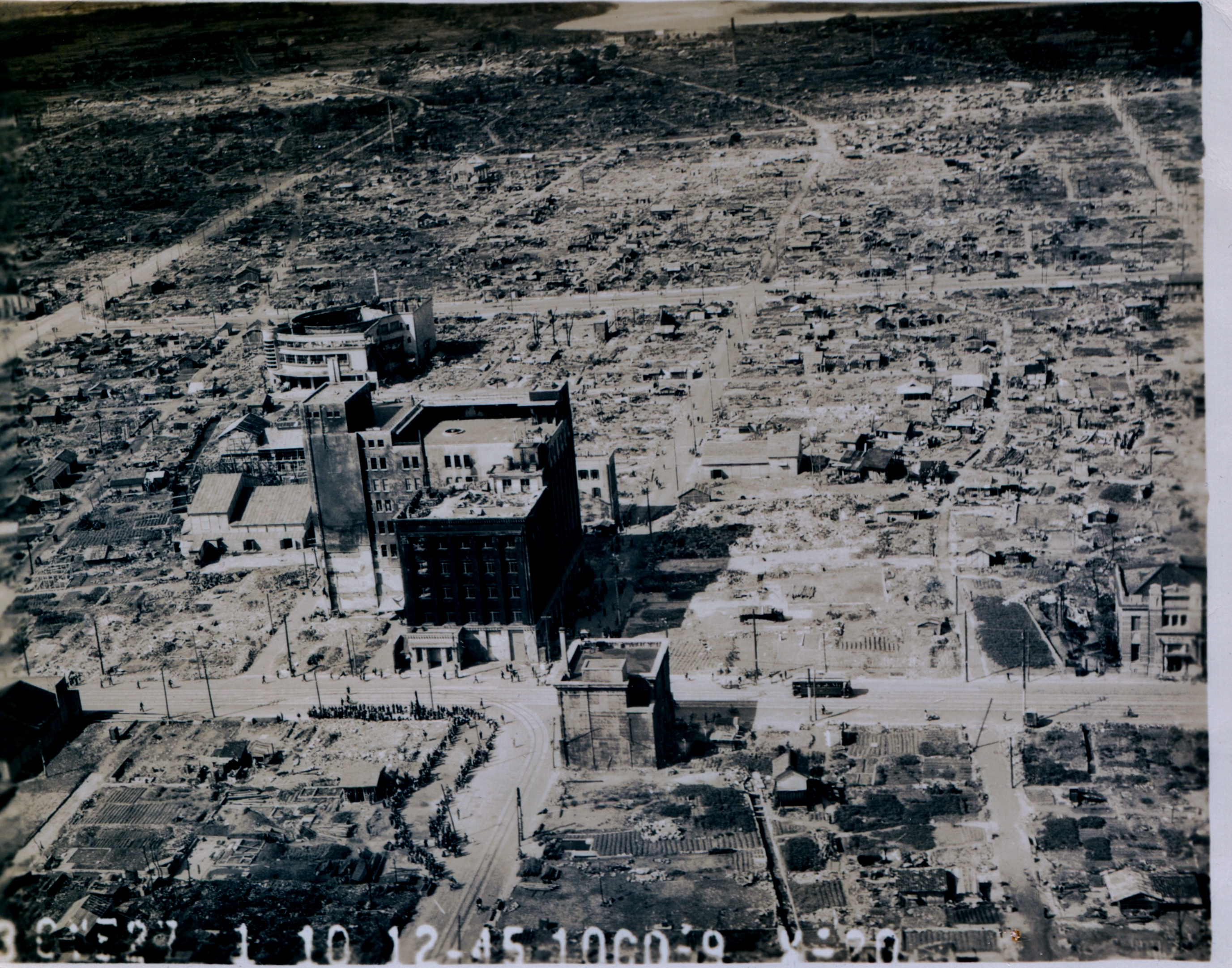 Bob Hope Show - Sept 44 - Admiralty Islands.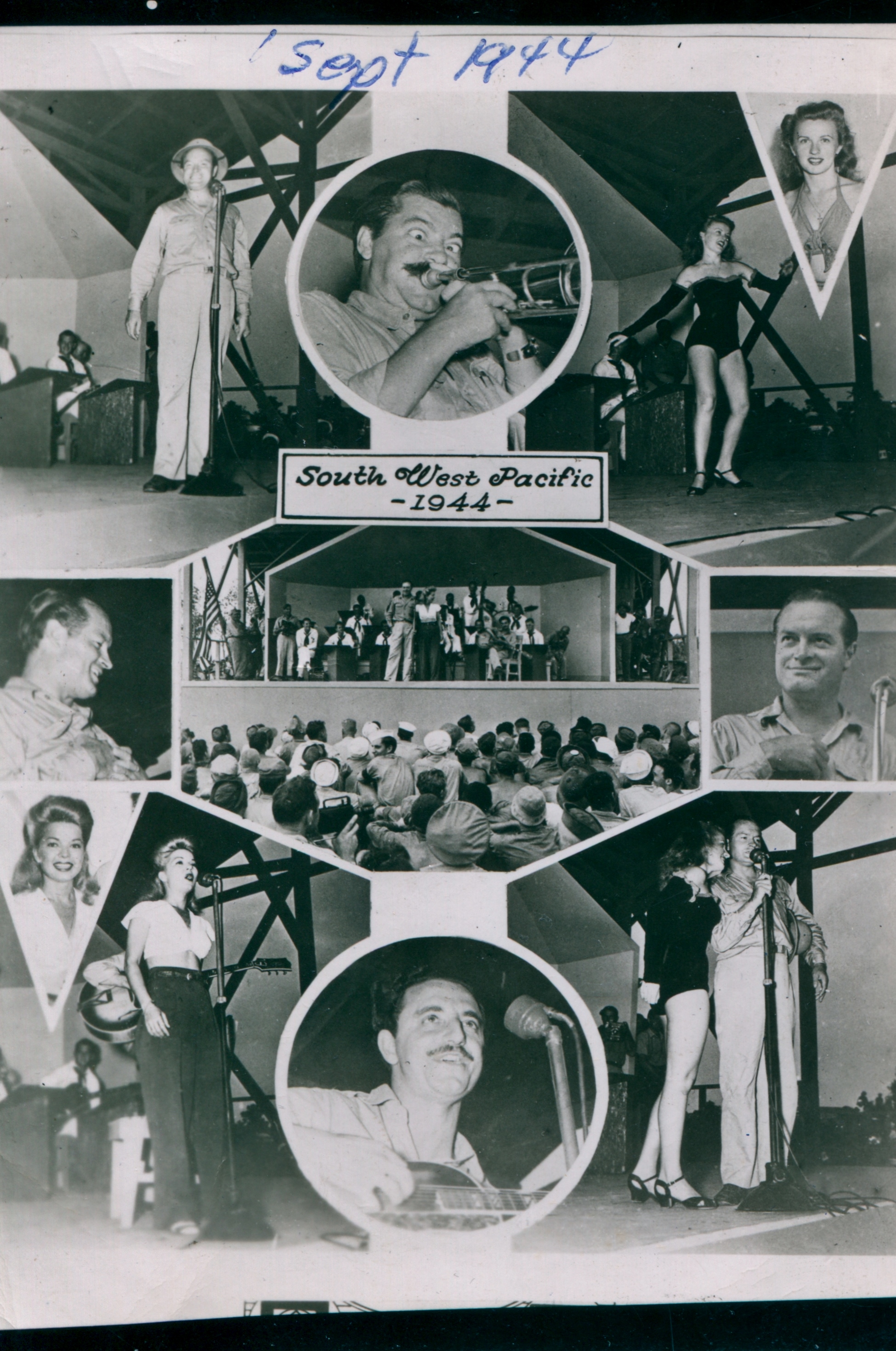 Ship's Menu - Christmas Day 1945